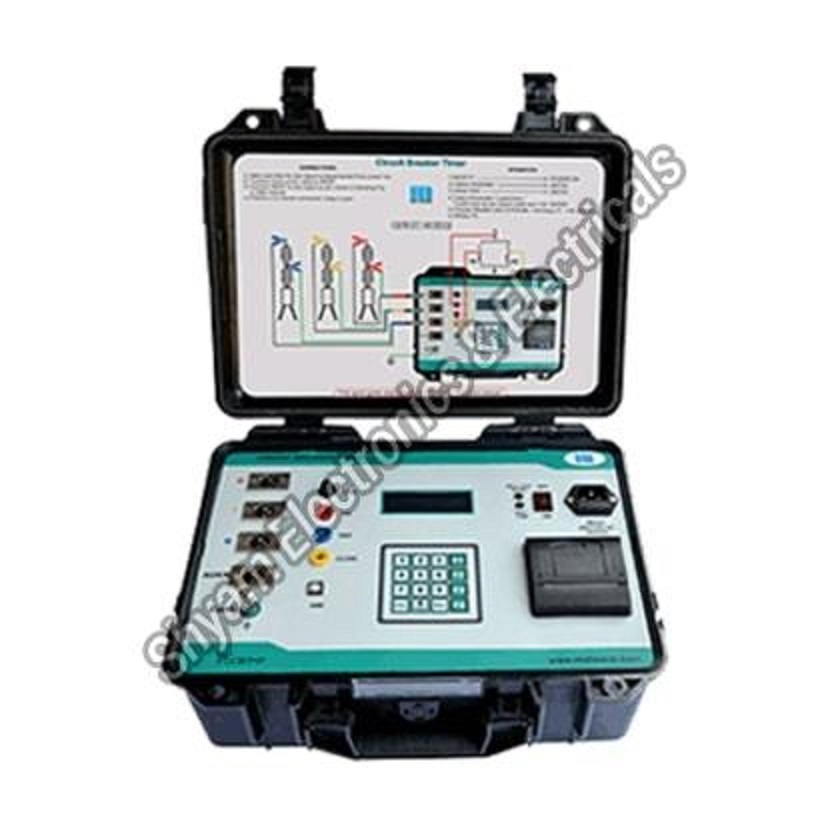 The importance of a circuit breaker cannot be overemphasized. It is the electrical switch that automatically operates for protecting the electrical circuit in a house from excessive damage brought about by excessive current due to a short circuit or overload. Hence the primary function of a circuit breaker is to break the flow of current after detection of a flaw in the electrical circuit. Thus, without a circuit breaker, a fire could break out in your house.
The proper functioning of the circuit breaker of your house is absolutely important to prevent the electrical circuit of your house from overloading and ultimately triggering an explosion or fire. Thus, replacing your circuit breaker on time is essential for avoiding a catastrophe.
Now the question is how to know whether a circuit breaker is properly functioning or not. Here we have rounded up some signals that would tell you when to have your circuit breaker replaced. The other sure-shot way to know whether your circuit breaker is optimally functioning is by testing with a circuit breaker timer.
Warning Signs that Tell Your Circuit Breaker Requires Immediate Replacement
Burning Smell: The emission of a burning odour is a sure-shot sign that your circuit breaker is not functioning properly. A burning smell is emitted when the insulation and wires overheat. In such a case, your circuit breaker would fail to protect your home due to a short circuit somewhere else in the house. As soon as you sniff a burning smell, the main power should be switched off immediately and an electrician should be called.
Breaker Refusing to Remain Reset: Despite resetting the circuit breaker it refuses to remain like that for a while.
The appearance of Scorch Marks: Scorch marks on the outlets, circuit breakers or any electrical appliance suggest the electrical wiring has failed and melted. Melted wires require immediate replacement to prevent a fire breakout in your home.
Frequent Tripping of Breakers: After switching on an appliance if the circuit breaker trips it is a sign that the circuit breaker is improperly functioning. A circuit breaker is made in a way that it trips off only after consuming too much power. Every time you switch on your vacuum or microwave oven if you feel the circuit breaker is tripping off, it is a sign of a malfunctioning circuit breaker.
Old Age: Like all appliances or device, even a circuit breaker has longevity. If a circuit breaker remains cold, that is a warning sign that it is improperly functioning. Circuit breakers generally last for years. However, from time to time you must inspect and test your circuit breaker with a circuit breaker timer to be assured it is functioning properly.
Circuit break timers are useful electrical devices that can help you in replacing your circuit breaker on time even before you get to see the warning signs that suggest the immediate replacement of your circuit breaker.
Now the next question is how to choose the right circuit breaker timer.
Things to Consider for Buying a Circuit Breaker Timer
Understanding the importance of a circuit breaker and the need to test it from time to time to be assured it is functioning properly, you need to shop Shop Circuit Breaker Timer Online. Here are features to look for before investing in a circuit breaker timer.
Accurate Result: While buying a circuit breaker timer, it is essential to consider purchasing one from a reputed brand that would display accurate results.
Budget-Friendly: Before investing in a circuit breaker timer, it is essential to consider the price. After thoroughly researching on the Internet and comparing the prices of various brands of circuit breaker timers, it is better to invest in one that is reasonably priced.
High-Quality:It is better to buy a timer of a well-known brand so that you can be assured of the quality and that it would be functioning for a long time with little upkeep. After checking out the reviews of circuit breaker timers of several brands, you would be able to make an informed decision of buying a good timer. The advantage of investing in a timer of a renowned brand is that it would optimally function for a long time without breaking down saving you the money of buying multiple circuit breaker timers.
Based on Advanced Technology:Always look for circuit breaker timers based on some leading-edge technology. You could consider investing in a timer based on microcontroller-based technology. Such timers would function properly and would prove to be a one-time investment for you.
Compact, Light in Weight and Easy to Use: It is better not to invest in a circuit breaker timer that is cumbersome to use. It is always a good idea to buy a compact, lightweight and easy to handle product.
With adequate knowledge about circuit breakers and circuit breaker timers, you would be able to invest in the right timer and check how well your circuit breaker is functioning and prevent a fire breakout in your house.